Submitted by

Jane Holdsworth

on
What WCAVA will do as an Impact Champion
WCAVA has recently become an 'Inspiring Impact Champion'.  Inspiring Impact is a UK wide multi agency programme working with the Voluntary and Community Sector to help organisations know how and what to measure to demonstrate the difference they are making.
'Impact Champions' are committed to improving their own, as well as their member or partner organisations', impact practice. www.inspiringimpact.org/impact-champions/
What have we done to become an Impact Champion?
WCAVA is committed to promoting the full value of the voluntary and community sector and, where possible, showcasing its power to make positive change for individuals and local communities in Warwickshire.
WCAVA has delivered training and one to one support on impact measurement to voluntary and community organisations
WCAVA worked with other partners - Public Health and Orbit Housing to look at impact measurement across sectors
WCAVA Completed the Inspiring Impact's 'Measuring Up! Diagnostic tool www.inspiringimpact.org/measuringup which encouraged us to develop a 'Theory of Change' that we were able to use in our successful tender submission to Warwickshire County Council
What we will do
Continue to support you through training and one to one sessions
If you would like help around completing the 'Measuring Up !' tool please contact  me on jholdsworth@wcava.org.uk
Showcase your organisation through case studies, local papers and our AGM
If you have any impact stories you would like promoting please let us know.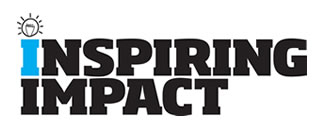 Site categories:
Development
Good Practice
Resources
Support
WCAVA News