Submitted by

Warwickshire CAVA

on
ConnectWELL Senior Link Worker, Jackie Skipp examines the 'Anxiety Virus' in her latest blog post.
The Anxiety Virus. I came across this term recently and I found it very apt at a time when across the country health professionals are remarking worriedly on the startling levels of anxiety they are seeing amongst their patients.  As coronavirus thankfully appears to lose its grip on the UK, the cases of anxiety are beginning to emerge.
It was, of course, to be expected. We have all plummeted into a ghastly unknown more shocking than probably anything most of us have ever experienced previously. There is no end date and no definitive conclusion, only scenarios.  And while some parts of the world have learned to live precariously, accepting the frailty of life in war zones and where earthquakes and tsunamis threaten regularly, in this country we have always felt relatively safe. How shocking were the floods in February 2020 that devastated countless homes and ruined businesses? And yet, how shocking do they actually seem now in the face of this new enemy, as the number of deaths moves closer to 50,000, our economy is in shreds and our way of life, even as lockdown eases, is unrecognisable?  Is it any wonder that levels of anxiety are so high.  But at least anxiety's not contagious - or is it?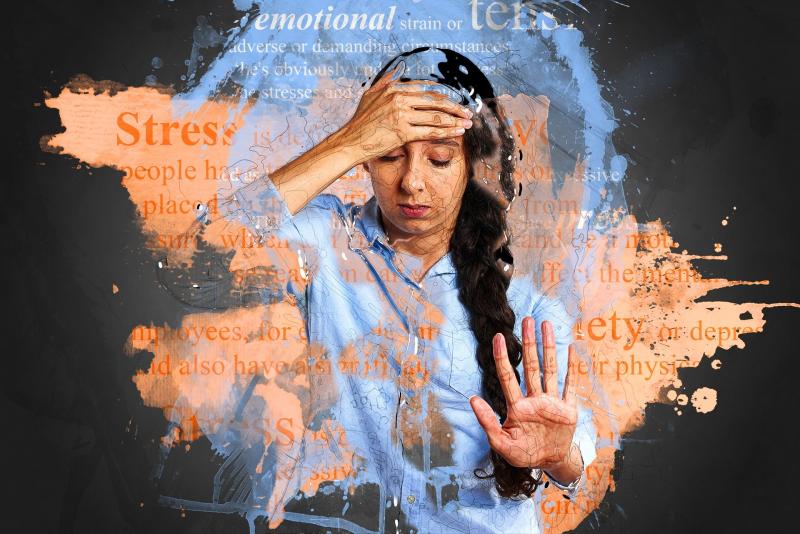 There are so many reasons to be anxious at the moment - from job losses and debt to isolation and difficulty getting food, and of course the biggest one of all - fear of catching the virus!  All these anxieties have to affect those closest, whether it's because the situation impacts on them or because they're just there. Home schooled children pick up on the anxiety of their parents who in turn may be driven by concern for their own parents to ensure they are consistently reminded of the prevalence and possible consequences of contracting Coronavirus. It's not a completely new tactic to ensure those we care about avoid danger by planting fear, but this crisis takes it to a whole new level.
So our caseloads are going to include a lot of very anxious people from now on. Nothing new there, then -  and in many cases, we'll do as we always have. Often, we'll tease out a root cause of the anxiety, and point the patient in the direction of the support they agree will best suit them. And most of us are well used to encouraging patients whose anxiety stems from isolation and loneliness to take their first tentative steps back out into the world, building their confidence to give them the best possible chance of success . But this isolation feels a lot different, and may be much trickier to tackle.
Within our PCN we are looking at ways to help those who have been in long term isolation, particularly those who have been shielding.
By August, ConnectWELL will also be offering a telephone befriending service provided by trained and experienced volunteers. We are looking at ways we can help those whose isolation has been worse during lockdown because they are unable to use IT.  Hopefully this will ease their time during any future lockdown periods.
For what is perhaps the most challenging step, we have  health buddies to accompany patients as they take the plunge and leave their homes, to escort them to shops, cafes and garden centres, to help them re-engage with groups and clubs, take up activities old and new.  Input from our trained volunteer health buddies was paused at the height of the pandemic, but when appropriate and inline with government guidance support is being offered once again, tailored to the situation.
But there is a very large hurdle to get over first. Our patients have to want to rejoin the community enough to face their fears. They've watched the world become increasingly dystopian, often through a TV screen, and it's to this world they imagine themselves returning. They're shouldering their own anxiety, and sometimes that of their loved ones too. We can't prod and poke them into going out, and nor should we. It is here that the overriding principle we should all be working to every time we see or speak to a patient comes into play. What Matters To You leaves the decision firmly in the patient's hands and if their decision is to stay put, our role is to continue to support them in whatever way we can, until they're ready to put a foot on the step.
Whatever else comes our way during the next few months, I think we can be certain that anxiety will feature massively, but I know our brilliant network of West Midlands Link Workers will find innovative ways to deal with it, and I look forward to sharing these through the Forum and on the Facebook page  https://www.facebook.com/groups/2458921867701195  And always remember, positivity can be contagious too!
Site categories:
ConnectWELL
Health
Mental Health