Submitted by

Warwickshire CAVA

on
Warwickshire Scrubbers - working to make scrubs, scrub caps, headbands and laundry bags.
Warwickshire Scrubbers' (which has expanded quickly to beyond 1,500 members), make scrubs, scrub caps, headbands and laundry bags, then distribute them to hospital teams across the county in the battle against the coronavirus.
Local volunteer, Alison said: 
I saw an appeal on Facebook for people with sewing machines to make scrubs, laundry bags or headbands for NHS and key workers in Warwickshire. As I have a machine and plenty of time on my hands, I joined Warwickshire Scrubbers!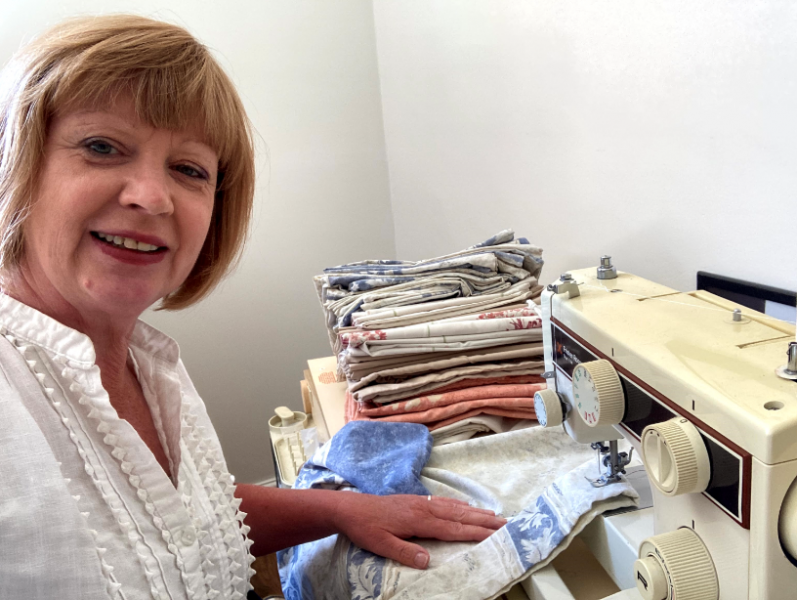 The group is well organised and communicates well. I picked up a few bags of donated duvet covers and cord from the pick up point at Morrison's car park. I have been making laundry bags ever since. Easy to cut up the duvets and then straight line sewing to make up the bags and put in a pull cord at the top enabling workers to put their uniform in the bag and take home to put directly in the washing machine in the bag, reducing the risk of infection. To date the group have supplied Warwick hospital with scrubs and have completed a total of 9,849 items. We are now suppling the police and care homes locally.  The group have also received funding from the Chris Evans Breakfast Show on Virgin Radio to continue buying material for the scrubs. 
This has become a national group scheme on Facebook and it is so worthwhile to be able to do something that can be used at this time. I have made 40 bags already and have 27 more to drop off this afternoon. It also revived my sewing skills! 
To find out more about volunteering in Warwickshire, visit https://www.wcava.org.uk/volunteering or contact your local Warwickshire CAVA volunteering coordinator. 
Site categories:
Coronavirus
COVID-19
COVID-19 North Warwickshire
COVID-19 Nuneaton & Bedworth
COVID-19 Rugby
COVID-19 Solihull
COVID-19 Stratford
COVID-19 Warwick District
Volunteering