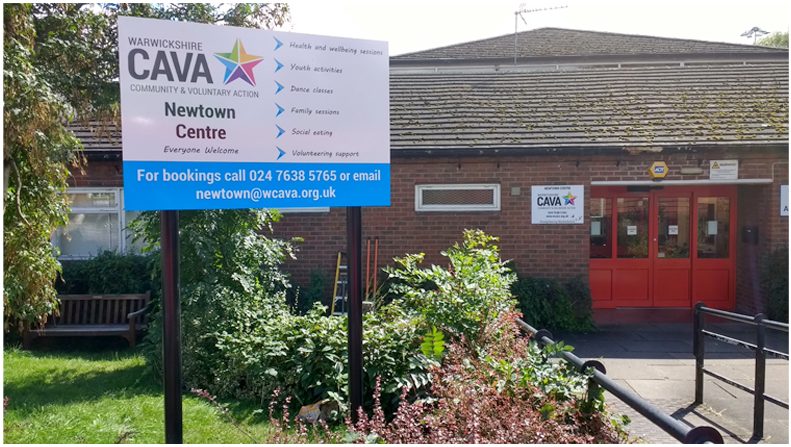 The Newtown Centre is located in Nuneaton town centre, ideally located for access to public transport and a number of public car parks.
We welcome a range of community activities, from dancing and keep fit, to IT and cooking classes and support groups. We are also the venue for a number of essential NHS services.
Please note the Newtown Centre DOES NOT itself provide blood testing, we are the venue only. All sessions are appointment only, and WE WILL NOT make bookings for individuals in need of blood tests. Please call 024 7615 3546 between 9am-3pm to book, or visit www.swiftqueue.co.uk/gehall.php.
COVID-19 Update:
Whilst we have done our utmost to ensure the Newtown Centre is COVID-Secure, following the latest government advice we have made the difficult decision to postpone the return of some of our group activities at the Centre until 2022. We will regularly communicate with our existing hirers to update the situation.
The Newtown Centre, Newtown Road, Nuneaton, Warwickshire CV11 4HG
Telephone: 024 7638 5765
Email: newtown@wcava.org.uk
Site categories:
Nuneaton & Bedworth
Resources