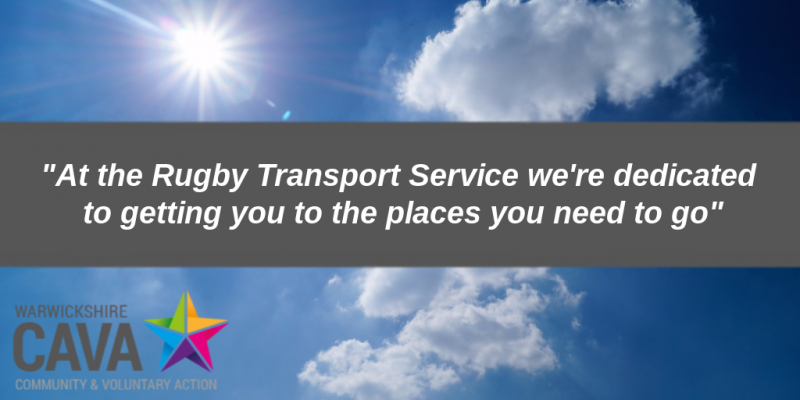 The scheme provides transport to those living in Rugby Borough and surrounding areas.  We support Journeys to health and social care related appointments.
A dedicated team of experienced volunteer drivers, using their own vehicles, provide door to door transport to a wide range of destinations, for example:
Hospitals (Coventry and Warwickshire and elsewhere eg London, Nottingham)
GP

Dentist

Chiropodist

Clinics

Day Services

Luncheon Clubs

Community Based services
If you want to access help with a journey and are not sure please contact one of friendly team for support.
Cost of Service
The cost is 45p per mile plus £2 administration charge per return journey.  Any parking fees for trips are paid for by the passenger at the time of the trip.
To make an appointment
It is easy to make an appointment. Contact our friendly Community Transport team between 10.00am – 1.00pm, Monday to Friday on 01788 561293 or complete our electronic referral form any time using the link CLICK HERE and one of our team will get back to you.
Where possible please provide 5 days notice when booking a journey.
Our Scheme needs You! we are always looking for more volunteer drivers, if you have a passion for helping people and access to a car please contact us to find out more about our brilliant scheme.
Our current newsletters are below.
We are now on Facebook and twitter, so if you use these then please like us and share to get the word out and about to everyone.  You can find us on Twitter at @RTSWCAVA and on facebook at https://www.facebook.com/RugbyTransportWCAVA. 
For further information about the service please phone 01788 561293.