Celebrate your incredible volunteers!
Do you know an amazing group of volunteers?
Do you know an outstanding volunteer?
Then nominate them for a Volunteer Award!
Warwickshire Community and Voluntary Action (WCAVA) are pleased to announce the launch of the 2020 Volunteer Awards.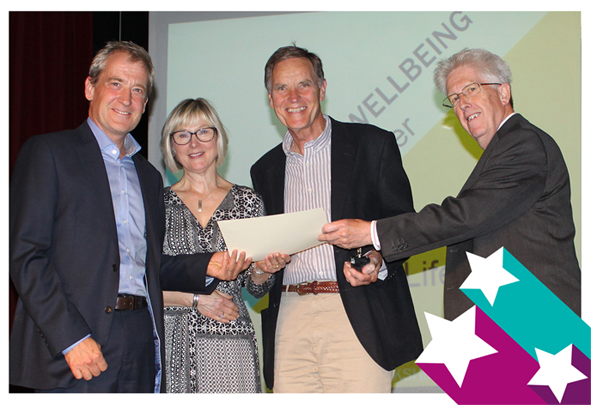 Volunteers make an enormous contribution to the safety, wellbeing and quality of life of our communities and they all deserve to be thanked and celebrated for their achievements, so for the second year in succession, WCAVA will be hosting Volunteer Awards across the County - Nuneaton & Bedworth, North Warwickshire, Rugby and South Warwickshire. 
We will be holding the Awards in partnership with Warwickshire County Council, Nuneaton & Bedworth Borough Council, North Warwickshire Borough Council, Rugby Borough Council, Stratford-on-Avon District Council and Warwick District Council. As part of events to celebrate Volunteers Week, special Volunteer Awards evenings will be held to highlight the amazing achievements of those volunteering within all communities. 
WCAVA is thrilled to be continuing our association with the Morgan Awards, which will be presented at the Nuneaton & Bedworth Volunteer Awards. The Awards, set up by Colin and Sue Hehir as a legacy to their talented artist son Morgan who tragically died in 2015, recognise Nuneaton & Bedworth's unsung heroes.
In Warwickshire there are an estimated 191,000 adults aged 16 and over who are regularly volunteering, giving nearly 91,000 hours each week. This is valued at £80.2 million per annum. We want to celebrate these amazing people who tirelessly give their time and energy to help others. Whether it is running sports clubs, tending to open spaces, inspiring children, creating arts & crafts, providing lunches & breakfasts or supporting those who are isolated. We want you to nominate those very special people who do great things in your local community and make a real difference.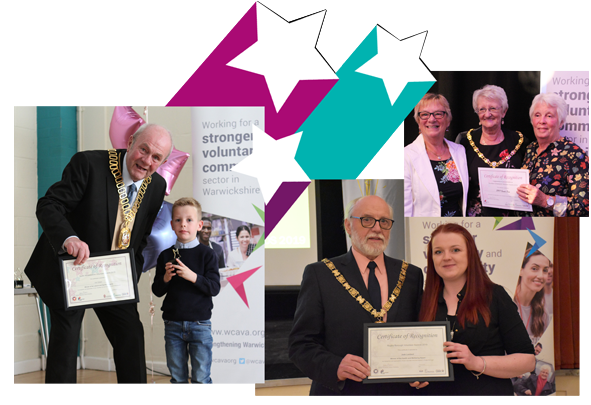 Awards will be offered across a range of themes, including Health & Wellbeing, Creativity and Heritage, Leisure & Sports, Environment, Young Volunteers, Long Service Award, Community Impact and Unsung hero. Nominations can be made for individual volunteers or a team of volunteers.
Anyone who wishes to nominate a volunteer or team of volunteers simply needs to complete an online nomination form* (see below), saying why the individual or group is deserving of an award.   
North Warwickshire Borough Volunteer Awards - Application Form 2020
Nuneaton & Bedworth Borough Volunteer Awards - Application Form 2020
Rugby Borough Volunteer Awards - Application Form 2020
South Warwickshire Volunteer Awards - Application Form 2020
*Hard copies are available – contact your local WCAVA office or download a copy from below.
For more information please call 01926 477512 or email us at: volunteering@wcava.org.uk
Site categories:
Event
North Warwickshire
Nuneaton & Bedworth
Rugby
South Warwickshire
Volunteering
WCAVA News